The University of Tasmania's first Massive Open Online Course (MOOC), Understanding Dementia, is an 9-week online course that builds upon the latest in international research on dementia. It's free and anyone can register. In response to the recent dramatic rise in the global incidence of dementia...
First Business MOOC
Economics & Finance
Course added: 5 March 2014
In selections:
The objective of this MOOC is to provide a clear, simple and useful methodology to evaluate the financial health of companies. It will allow the participants to acquire a solid and relevant approach and understanding of the way companies should be financially assessed, something which is essential today...
L'objectif de ce MOOC est de permettre aux participants d'intégrer les réseaux sociaux dans leur pratique quotidienne, qu'ils soient journalistes, professionnels de la communication ou étudiants. À l'issue de ce MOOC, ils maîtriseront les bases pour devenir Social Media Editor.
First Business MOOC
Economics & Finance
Course added: 5 March 2014
In selections: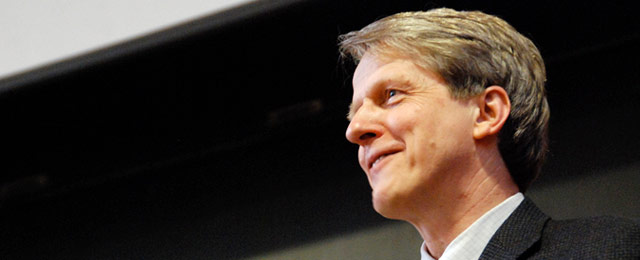 The objective of this MOOC is to help you develop a better understanding of how markets work, how stocks and bonds are valued and the roles of financial instruments like options and other derivatives. Developing a more in-depth understanding of the technical components of the markets will allow you...

First Business MOOC

Course added: 30 April 2014

L'objectif de ce MOOC est de présenter les différents instruments de change et leur utilisation par les investisseurs finaux d'une part, et d'autre part de faire comprendre les méthodes de gestion dynamique de ces mêmes instruments du coté de la salle des marchés des banques d'investissement.

First Business MOOC

Course added: 18 August 2014

L'objectif de ce MOOC est d'acquérir des connaissances théoriques et pratiques sur le datajournalisme et de définir son rôle par rapport au journalisme traditionnel. Il permettra également de découvrir et d'appréhender des outils d'analyse, de collecte et de visualisation de données.

L'objectif de ce MOOC est de permettre aux participants d'intégrer les réseaux sociaux dans leur pratique quotidienne, qu'ils soient journalistes, professionnels de la communication ou étudiants. À l'issue de ce MOOC, ils maîtriseront les bases pour devenir Social Media Editor.

First Business MOOC

Course added: 20 January 2015

Ce MOOC va vous permettre de comprendre pourquoi et comment la vidéo tient désormais une place prépondérante sur les sites web d'informations. L'objectif à la fin des semaines de cours est de savoir trouver des vidéos pertinentes en ligne pour créer des articles multimédia, mais aussi d'être capable...

First Business MOOC

Course added: 24 March 2015

Le but du MOOC Fixed Income est de vous donner progressivement une connaissance exhaustive des obligations : à quoi et à qui servent-elles ? comment se forment leurs prix ? quels risques présentent-elles ? Si vous souhaitez savoir ce que « traiter les taux » signifie, inscrivez-vous à ce MOOC.

Comprendre à quoi sert la finance, comment elle fonctionne, quels sont ses concepts et ses outils est non seulement utile dans la vie de tous les jours pour placer judicieusement son épargne, mais aussi dans sa vie professionnelle. Ce MOOC s'adresse à tous ceux qui souhaitent acquérir ces notions fondamentales...

L'objectif de ce MOOC est de donner à ceux qui le suivront une méthodologie claire, simple et efficace leur permettant de mener à bien des analyses financières de façon autonome. Il s'appuiera sur l'exemple réel d'une société, développé chaque semaine.






Know a course absent here? Share with us